IMS People: Offshore Recruitment Services
Utilise IMS People's Offshore Recruitment Services to improve the productivity, flexibility and cost effectiveness of your recruitment processes.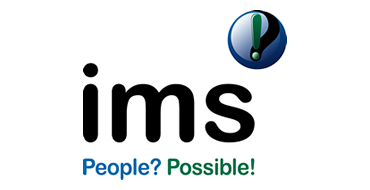 Recruitment organisations in Asia Pacific, Europe and North America benefit from IMS People's Offshore Recruitment Services. If you are a niche recruiter, a provider of volume recruitment services or an executive search firm you will benefit from offshoring aspects of your recruitment process to IMS People. Every agency can benefit from finding more qualified, interested and available candidates.
HHMC works as an Onshore Advisor to IMS People, assisting agencies with the strategy, design and implementation of IMS People's services to ensure the greatest success. This is an opportunity for agencies to achieve the same benefits that once were only available to the largest global companies.
Contact Rod Hore or Richard Hayward to discuss your requirements now.
About IMS People
IMS People helps progressive recruitment companies improve customer loyalty and increase margins by providing highly skilled offshore recruitment services on demand to fill more orders at lower costs.
Within mature recruitment markets such as Australia, New Zealand, UK and USA, IMS People is best known for its Offshore Recruitment Services.
If you are seeking a strategic conversation on how IMS People can transform your organisation and lead to improved revenue and greater profitability then contact Rod Hore or Richard Hayward from HHMC now.
We would welcome the opportunity to confidentially discuss your business opportunities, provide case studies and references, and introduce you to the IMS People services.